Getting set up with Slack is quick and easy. First, be sure you have an Embed Workflow account. If not, sign-up for a forever free account.
1- Create a slack app
You'll need to create a slack app for your team's workspace.
Create a slack app in your Slack Workspace
Name it (i.e Embed Workflow)
Enable Incoming Webhooks
Create a Webhook URL and select the slack channel.
24-second screencast:
2- Add a Slack notification action
Navigate to the workflow that you want to perform the slack notification and open the designer. If you don't have one yet, create your first workflow.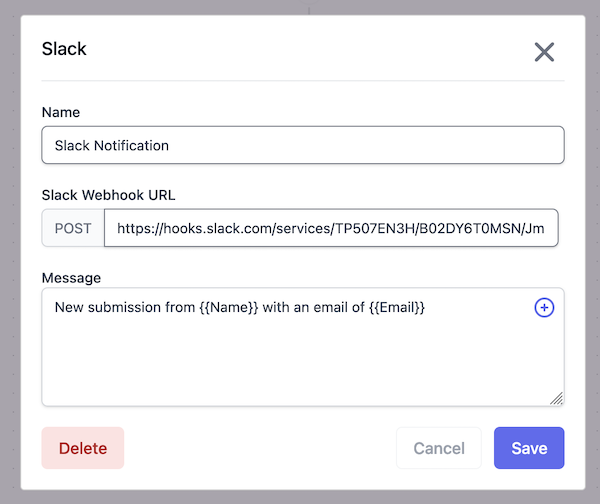 Set the URL to be the webhook URL you generated in your slack workspace.
Format your slack message. You can use markdown for formatting.
New submission from {{Name}} with an email of {{Email}}

See it in action: